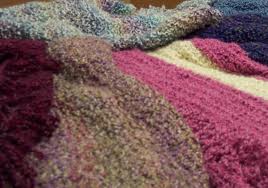 Outreach ministries available:
Funeral follow-up families following the death of a loved one.
Prayer Shawl Ministry
Prayer and consultation on medical needs through the parish nurses.
---
The following ministries were suspended due to Covid-19. We ask your continued grace and patience as we look to serving in the following areas:
Hospital visitation of the sick and injured of the parish.
Home visits with Eucharist to the sick and shut-in parishioners.
Visits to nursing homes and care facilities to bring Eucharist.
Provide temporary light housekeeping and meals for those unable to care for themselves and family members due to illness or injury.
Provide rides to church, doctor appointments, etc., for those unable to drive.
Provide educational programs and resource referrals to parishioners.
This ministry is an extension of the Christian Service Commission.
Contact Person: Kathy McCleary 281-8505